A new dimension of milling
For almost 40 years, a Maho CNC milling machine gave us faithful service in our training workshop. As there was no more spare parts availability for this old machine, and the customer service had been discontinued, it was time for a replacement investment.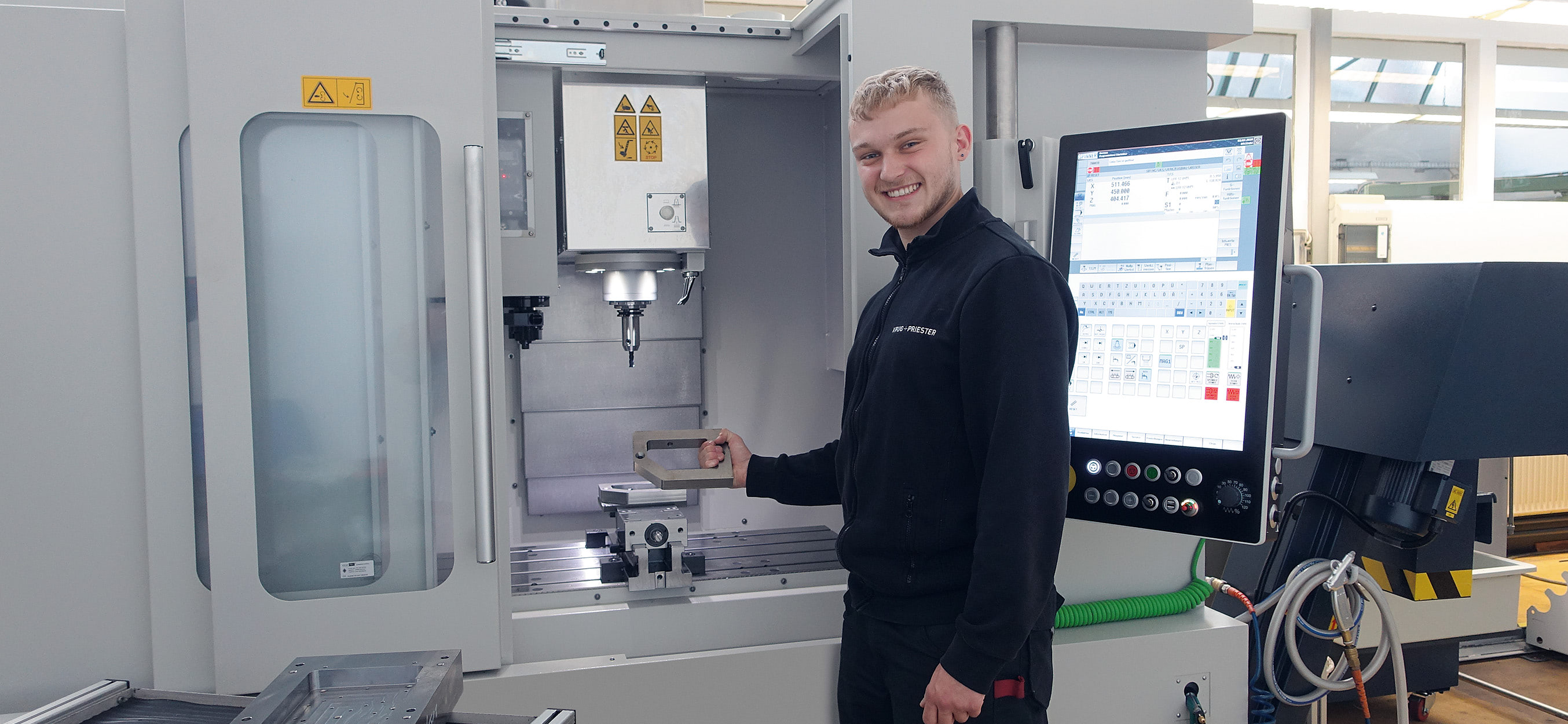 We decided on a state-of-the-art milling machine made by Spinner, which was commissioned in our individual production facility in the spring of 2020. This new generation of milling machines is state-of-the-art and will be used primarily for training and for the production of parts for building equipment and prototypes. Our excellent experience with a CNC turning lathe from Spinner - also in our individual production facility - reinforced our decision to stick with this brand.
Investing in improved flexibility, safety and productivity
Furthermore, this replacement investment offers a wealth of benefits to our production facility, compared with our old Maho CNC: The Spinner milling machine offers significantly more operational safety as it is completely enclosed and has a wide variety of safety components. In addition, the state-of-the-art machine control system, which is also used in other areas of our production facility, allows more efficient processing by all employees, including trainees. Even after they have completed their training, the trainees are able to get to grips with the production machines without much instruction. Significantly higher milling and process speeds and much reduced set-up times provide for a substantial time saving and considerably more efficient processes. As it is possible to produce a much wider spectrum of parts, the new milling machine provides us with greater flexibility in processing parts. And, last but not least, the fact that much fewer personnel are needed to operate the machine was a determining factor in purchasing the machine. Thanks to the integrated tool changer, both IF and pre-production parts can be manufactured more efficiently and be used for other tasks in the meantime. So: Thumbs up for this investment!